Are you curious to find out how a Social Media Monitoring tool can help you to make the best choice on Black Friday online deals? Mentionlytics is a powerful social media monitoring tool that tracks mentions from users, posting positive or negative comments on social media, blogs and Web sites.
Try our demo account for free to find out what other people say about products and amazing deals on Black Friday. Let Mentionlytics fetch for you all the top deals that everyone is talking about.
How to do it !
In case that you want to search for a specific category, like tech deals on Black Friday, then just check the Black Friday+tech deals box as shown below.
Mentionlytics will then present top mentions on that specific category.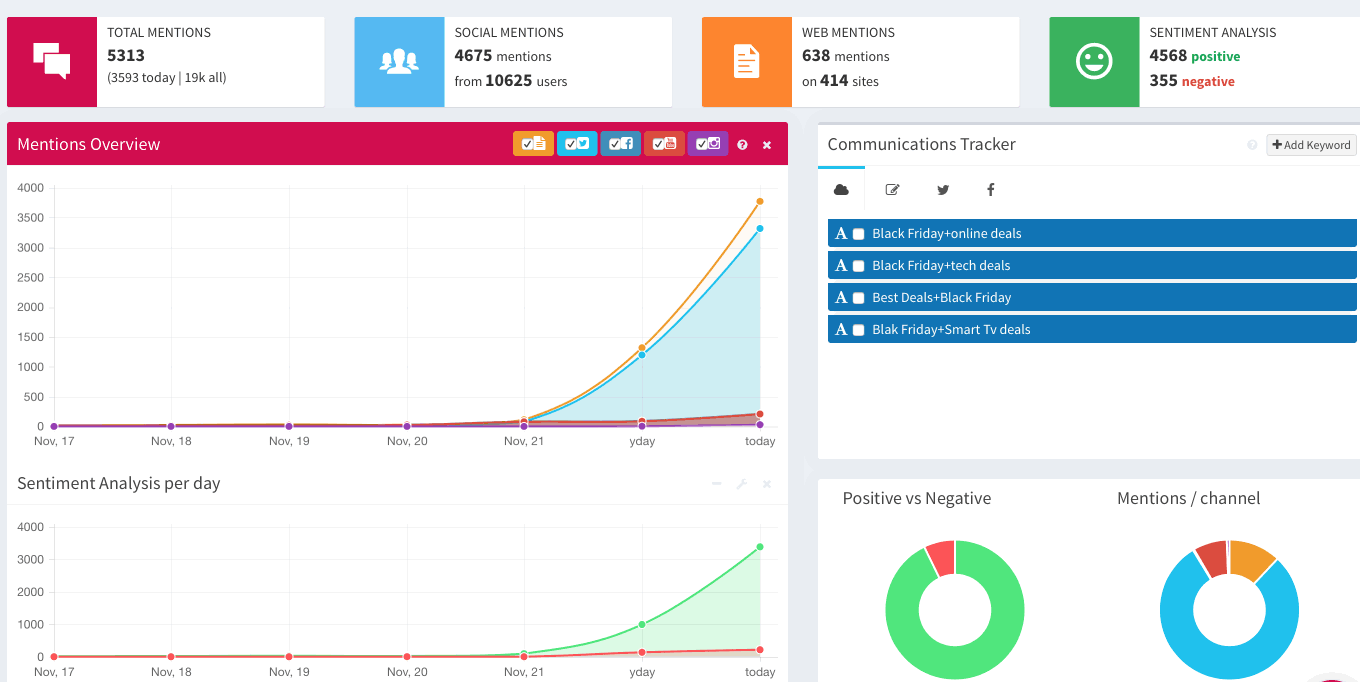 If you want to find out comments from Twitter, then visit the Twitter report. From there you can find the most popular mentions about Black Friday and teach deals by just selecting the most engaging ones.
Follow exactly the same process to find the most engaging posts in the Web, Instagram, Facebook and Youtube.
Try our demo account for free at Mentionlytics Black Friday  to find out what others have already discovered.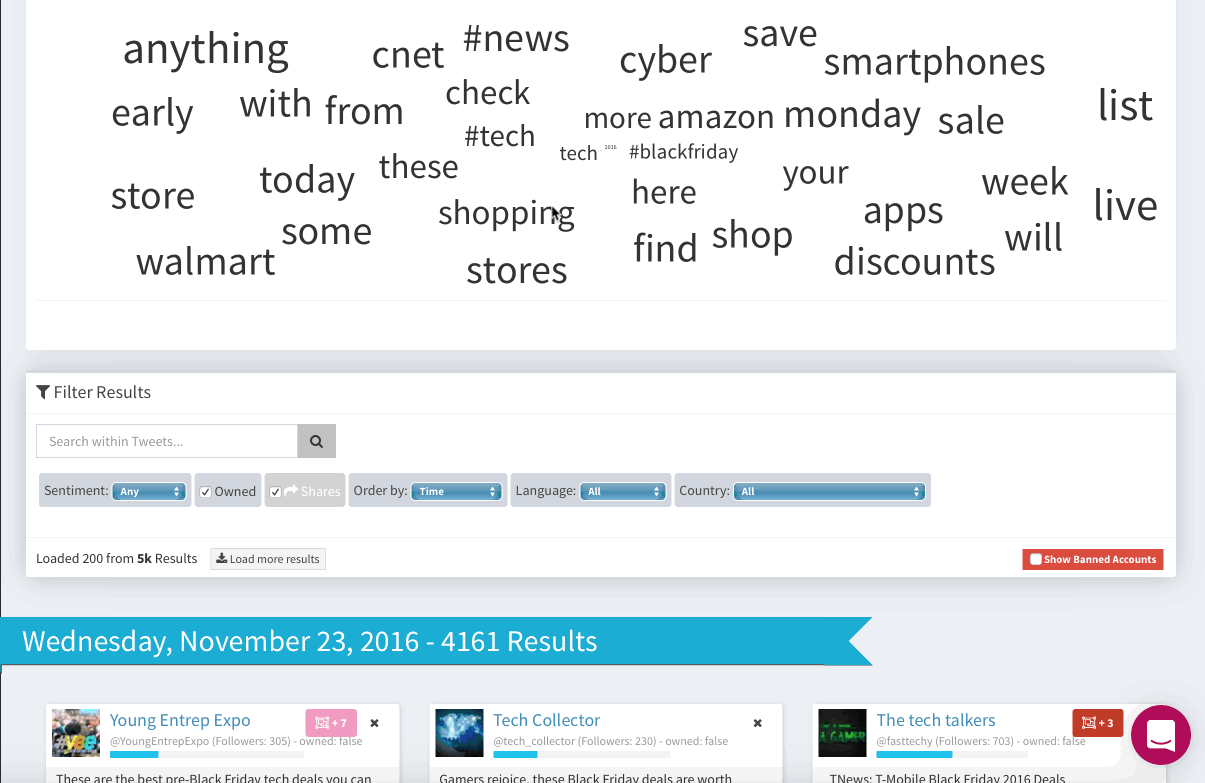 Enjoy your shopping!!!